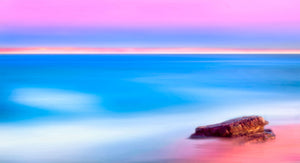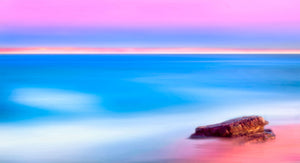 Are you looking for
something magnificent?
You are in the right place.
Surround Yourself with the Beauty Of Contemporary Fine Art and Jewelry
Welcome to Surround Art Gallery. Here you can find exquisite jewelry for yourself and spectacular artwork for your home.
Surround Art Gallery has a distinct approach to selecting Fine Art Collections and Jewelry design and production. It lies in following specific criteria where precision and aesthetic are the most important.
Thus Surround Art Gallery collections are a mindful investment since the more masterly the artwork is created, the rarer it is, and therefore - the more valuable.
The Concept
Surround Art Gallery represents a selection of masterfully made Contemporary Fine Art and Fine Jewelry.

We unite Art and Jewelry collections to create a space of grace. Our goal is to preserve and enhance the concept of aesthetics that humanity has been exploring for thousands of years.

Surrounding ourselves with beauty allows us to evolve and get closer to the perfection of the Universe.
Over 30 years of experience in high-end jewelry and art give us the expertise and knowledge to bring this concept to life.
Featured Masterpiece
"Fire Anthem"
The glorious climax of Luis Alberto Quispe Aparicio's "Faces of Eternity" skull collection, hand-carved of a 3 kg lab-grown, jewelry-quality whole ruby into the most precious memento mori ever conceived. The renowned "Faces of Eternity" was exhibited at the Gemological Institute of America (GIA); the Carnegie Museum of Natural History in Pittsburg; and finally at the Lizzadro Museum of Lapidary Art in Elmhurst, Illinois. Most of the collection found its permanent residence in museums such as "Sobranie" and private collections.
Turning an outfit into an art
Elegant Jewelry is an integral part of a thoughtful appearance, be it at a special occasion, romantic date or a business meeting. When such a highlight emphasizes the uniqueness of your image and character, your clothes turn into a jewelry suit, thought out to the smallest detail.  The impression that you leave behind can only be compared with the deep aesthetic pleasure that you yourself experience enjoying the beauty of precious stones shining in resonance with your personality.
Express yourself
We are introducing an elegant Expression collection by TZURI - the jewelry inspired by pencil as a universal symbol of freedom of expression.
This collection exemplifies how beautiful jewelry, usually perceived as expensive accessories, can spread an important message.
Freedom of expression is a global theme that penetrates issues from education as a first step to freedom of expression and freedom of speech. Therefore, TZURI is partnering with a non-profit organization - Pencils of Promise to support access to education for children worldwide.
This jewelry is a perfect mascot in the journey to self-awareness, confidence, and achievements in essential fields such as writing, journalism, design, art, etc.
Today Paris Hilton is a marvelous ambassador for this irresistible collection.
Discover
Our Services
I. Selection, curation & sale of Contemporary Fine Art Collection

II. Advice on the acquisition of Fine Art objects

III. Supporting clients in building their Jewelry and Art collections

IV. Custom-designed Fine Jewelry production and sale

V. Client's education regarding diamond investment as well as diamond jewelry appraisal